Light Steel Structure Building
High strength and stiffness.

Ease of prefabrication and mass production.

Fast and easy erection and installation.

Substantial elimination of delays due to weather.

Non shrinking and non creeping at ambient temperatures.

Termite-proof and rot proof.

Economy in transportation and handling.
Light steel building are manufactured by Stud Mill which combined FrameCAD  software with Heyes' roll forming technology. Using profiled steel as the structural frame, and finished by the factory prefab wall panels, which are transported and assembled as complete pieces on site.
The complexity designs of layout and facade to satisfy people from different background or with different artistic taste can be easily achieved according to the various options of construction  methods of Light steel building. This type of buildings has over 50-year service lifetime, because of the durably structural and decorative materials, which has been approved by the western countries.
Luxury, elegance and aesthetics are the first expression of the Light steel building to people.
Comfort, durability and safety are the second expression of the Light steel building to people.
Main Structure
| | |
| --- | --- |
| 1 | Light steel keels |
| 2 | Roofing System |
| 3 | External wall system |
| 4 | Internal wall system |
| 5 | Floor system |
| 6 | Windows |
| 7 | Doors |
| 8 | Electrical system |
| 9 | Plumbing system |
Suitable for extreme climate, can endure 9 grade seismic, 12 grade hurricane, 1500mm snow load, 2.5h fire resistance.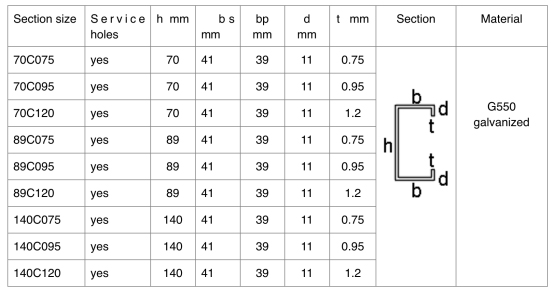 Moisture-proof and great ventilation design.
Long lifespan up to 50 years.
Dry construction and recycled building materials, environment-friendly.
Short construction period, saving up to 50% time period of construction.
Other Product You May Like